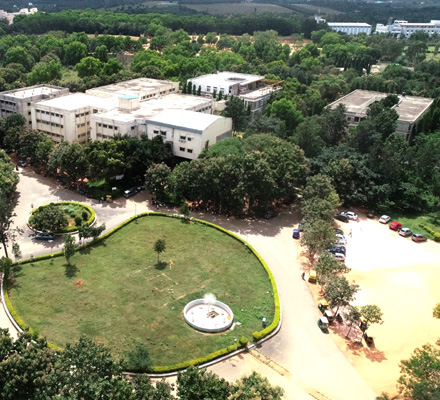 Sri Krishnadevaraya Educational Trust, founded by the visionary leaders in the year 1985. The nineteen founder trust members meticulously worked in setting up the best education institution that can cater to the needs of the students and help them achieve their goals and hence established an Engineering College, College of Dental science and Hospital and School of Architecture.
The Institutions of Sri Krishnadevaraya Educational Trust are established in a pristine green campus of 133 acres in the heart of Bangalore yet far away from the hustle bustle of the city that is noise and pollution free environment. The campus boasts of being self reliant with world class infrastructure, laboratories, library, sports arena, separate hostel for boys and girls with dorm parents, 24/7 security & surveillance, in-house bank, hygienic mess food, connectivity to the city and many more features that makes this campus an integrated campus.
Our Vision
Sri  Krishnadevaraya Educational Trust aims at promoting education to help poor and downtrodden and to ameliorate the living condition of the poor,  destitute and weaker sections of the society.
Our Mission
Sri Krishnadevaraya Educational believes that education is the sole remedy to eradicate all social evils. The trust has equipped with progressive policies to provide education to reach out to the rural masses.
President's Message
"The highest education is that which does not merely give us information, but makes our life in harmony with all existence"
– Rabindranath Tagore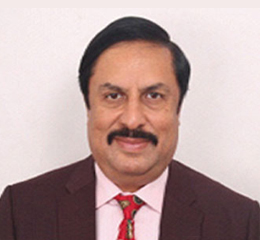 Dr. A C Chandrashekar Raju
Sri Krishnadeveraya Educational Trust established by a group of philanthropists belonging to Raju Kshatriya Community in the year 1985 with a single-minded focus and a vision to create Excellence in Professional Education, that produce students with exceptional leadership qualities to serve the nation and global needs.
Our Institutions are established in a pristine 133 acre campus with green coverage in the heart of Bangalore, with the world-class infrastructure, research & training and the best faculty to nurture the young minds to become the innovators of tomorrow as well as develop the students beyond their regular curriculum to sharpen their soft skills in Art, Culture, Sports and other activities.
Our Institutions also works towards providing student counseling for enabling the students to take up next level of challenges as well as support in the campus recruitment. Our institutions are thriving and working hard over the last 3 decades in making our students the most responsible citizens of the country.
Inspiring from the words of Sri Rabindranath Tagore, Our institutions work towards moulding the students as greater citizens of the world.